Collinite 850 Metal Wax 473 ml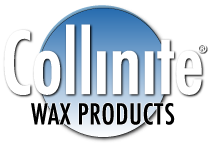 Removes surface contaminants while leaving behind radiant shine and coating of rust-preventing protection
Tough on rust and stains, yet easy to use
Restores, shines and protects in one step
For a variety of metal surfaces
Brings faded, tarnished and lightly rusted metal accessories back to life. This rejuvenating cleaner + wax saves both time and money by combining restorative and protective properties in one step. Safely removes stubborn discoloration, oxidation, and blemishes. Wipes off to reveal high luster shine and coating that guards against future rust, stains, and weathering. For a variety of automotive metal finishes; coated, non-coated, and non-painted metals-chrome, aluminum, brass, stainless steel and copper. Contains no harsh alkali or acids. Handcrafted and poured in the USA
Shake well before using. Surface should feel lukewarm to the touch. Apply THIN amount of No. 850 to a 2X2 ft section at a time with applicator pad. Rub well to loosen all tarnish, rust etc. Reapply as necessary until surface is free of embedded contaminants. When product begins to dry, polish off with dry microfiber or soft cotton towel. See TECH SHEET for additional tips and instructions.
Exterior marine, automotive, motorcycle, RV, and aeronautical metal finishes.
Tarnished chrome, stainless steel, aluminum (non-anodized), brass, and copper (uncoated).
NOT recommended for painted metals, anodized aluminum.
Size: 473 ml.