ADBL Goofer Towel XL high quality cloth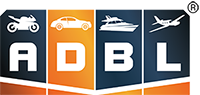 ADBL GOOFER TOWEL XL was created for those with great needs and high-quality requirements. Whenever you feel that ADBL GOOFER TOWEL is not enough, you will certainly be satisfied with ADBL GOOFER TOWEL XL.
ADBL GOOFER TOWEL XL will become your inseparable companion, irreplaceable while cleaning glass surfaces. 
It can also be used for drying car body surface. 
Along with ADBL GLASS CLEANER it will allow easy cleaning of windows and mirrors, leaving no streaks on the cleaned surface. Specifically designed composition allows the use of the product for bonneting where it is not advisable to use an extractor.
PARAMETERS:
Dimensions: 60 cm x 90 cm
Weight: 500 GSM
Customers who bought this product also bought: