ADBL Roller Pad DA Soft Polish (red) polishing pad
Ultra soft, soft polish polishing sponge for dual action machines. 
(choose pad diameter)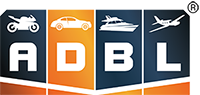 ADBL ROLLER PAD DA-SOFT POLISH polishing pad
Suitable for DA polishing machines.
Works with every kind of compound.
The highest quality of components and accuracy of manufacturing ensure superior level of performance.
Greater Velcro than backing plate diameter enables putting on and removing pad very fast.
Unique diamond shape provides maximum effectiveness combined with perfect work safety.

Customers who bought this product also bought: