ZviZZer FC 3000 Fine Cut Hologram Remover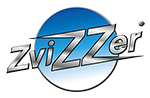 FC 2000 FINE CUT HOLOGRAM REMOVER
Anti-hologram polish to effectively remove holograms. Intelligent, self-grinding alumina abrasive grains of the latest generation guarantee a 100% hologram-free paint surface. Free of solvents and silicone – purely water-based. Can be used on ALL (including scratch-resistant) fresh and cured paints.
PROCESSING
For processing we recommend the yellow polishing sponge. Apply sufficient amount of FC 2000 to the polishing sponge or the paint surface, spread at low speed (about 1.000 rpm) on the defect and at about 1.600 rpm. and moderate pressure.
NOTE: To avoid unnecessary damage to the surface, always use clean polishing pad!
Application with: Polishpad (yellow/soft)
| Product | filling quantity in ml | Art. Nr |
| --- | --- | --- |
| FC 2000 Fine Cut | 750ml | ZV-ST00016025FC |
| FC 2000 Fine Cut | 250ml | ZV-ST00015020FC |