SOFT99 Glaco Q invisible wiper


SOFT99 Glaco Q invisible wiper
Glaco Q - The invisible windshield wiper, which secures your car's windows with a protective coating. It secures your car's windows with a protective coating. Removes the greasy film and leaves behind a smooth protective layer, that impedes dirt and residue accumulation and has hydrophobic properties. The invisible windshield wiper effect appears at 45 kph. White color of the product eases the process of wiping. It is easy to grip, and the big head helps with a smooth application, even in the corners of the windows.
Directions of use:
* Remove dust or dirt from the windshield with water in advance.
1. Take the cap off and apply it on a dry windshield. Press the side of the bottle to let the fluid out and rub it firmly onto the windshield without splashing the fluid.
*Do not apply it on wet windshield, otherwise it may cause damage to the surface.
2. After drying for 5-10 minutes, wipe it off with a slightly damp towel which is wrung out.
1. Take off the cap and apply directly
Directly apply because it attaches felt applicator. Quick application without getting dirty your hand.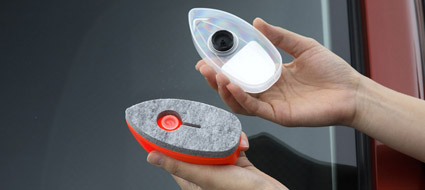 2. No base treatment, clean and coat at the same time
Remove adhered oily film and dirt when you apply coating. No need to clean the window before applying. Reduce the application time 1/3 than conventional.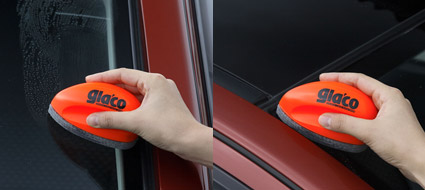 3. Whipe off when surface gets white and dry
If wipe off in halfway, it would just extend coating liquid.
This behavior makes unevenness and decreasing the performance.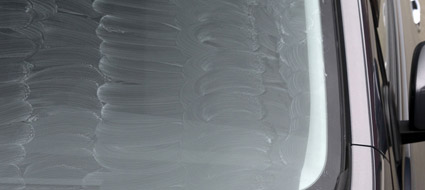 4. Whipe off with clean microfiber towel
Make sure to use wet towel as it can wipe off completely to reduce remaining product leftover on surface,
which will cause wiper jumping and unevenness.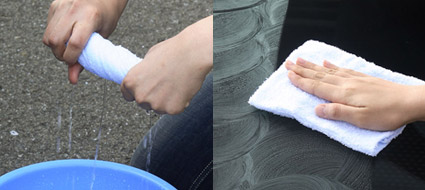 5. Roll On tremendous Water Repellency!
As you can see excellent water repellency. Instantly water become round, blow off by wind pressure.After coated the windscreen will ease water drop by wind pressure. You can drive without operating wiper from appx 45km/h (30mph) even drive in town area.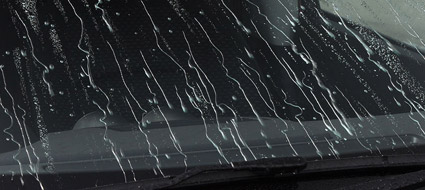 Customers who bought this product also bought: