ADBL Frost Eater High Speed Deicer
High speed deicer. Fast acting and time-saving formula. Harmless for glass, paintwork, rubber and plastic. Suitable for windows, mirrors and door locks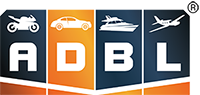 ADBL FROST EATER - HIGH SPEED DEICER
Fast acting and time-saving formula. Harmless for glass, paintwork, rubber and plastic. Suitable for windows, mirrors and door locks. Prevents scratches. Effective even in extreme weather conditions of -60°C. Removes ice and frost without refreezing. Provides clear vision and safe ride.
Method of use:
Ready to use.
Spray on the desired surface.

Wait 1-2 minutes.
Remove with wiper blades or microfiber towel.
Important: the product contains more than 60% alcohol.
Additional guidelines:
ADBL FROST EATER

 

is very effective – use only 1-2 sprays for each m

2

.

Store in a cool and dry place.

Protect from sunlight.
Available capacity:
Customers who bought this product also bought: